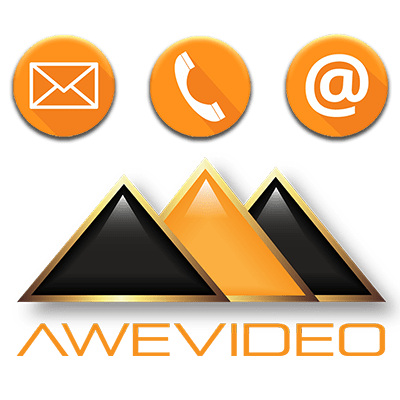 Awe Video LLC  2815 100th Street #148, Urbandale, IA 50322 Toll-Free (800) 627-4591 Local (515) 717-0999
We're open Monday – Friday, 9 a.m.- 8:00 p.m.; and Saturday, 9:00 a.m. – 5:00 p.m. CST.
Awe Video LLC makes sports recruiting highlight videos for any sport:
Basketball | Football | Baseball | Volleyball |Track and Field | Wresting | Soccer | Swimming, and more
Youth leagues and adult organizations are welcome. Whether you need a player highlight video or a team season video, we can do it!
Qualifying purchases receive a free Top Athlete Profile Website to showcase your video project in style. 
Get Noticed: Nobody Gives You More for Less.
Please complete and submit the form below to contact us by email. However, you may find answers to your questions by clicking the link here to our FAQ page. Thanks for visiting.