Sports Recruiting Highlight Video
Your Video Made Your Way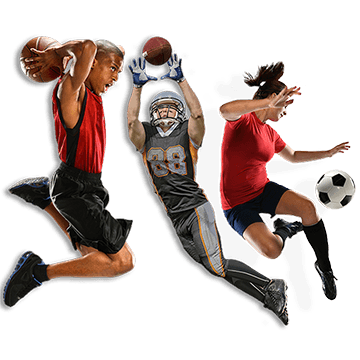 You're in Control at Awe Video
Choose the Music Track for your highlight video.
Receive 2 DVD copies with customized disc labels on qualifying purchase.
Tell us what you want on your highlight video Intro Marquee.
Pick your plays and the order you want them to appear on your video, o
r let our experts do it for you.
Free Website with Purchase
All of our Highlight Video Packages come with a free website to showcase the athlete's video, season stats, photos and more.
Sample Live Website
Tell us what you want on your site and we'll set it up for you.
Nobody gives you more for less!
3 QUICK & EASY STEPS TO PURCHASE
Purchase a Highlight Video Package
Visit our Shop Page and choose one of our Highlight Video or Special Project Packages that best meets your needs.

Save money when you purchase our Re-Edit Package. It's a great way to spice up your old highlight video with highlighting Target Marks, stylized Intro Marquee, and your-choice Music Track. Or we can make an awesome highlight video from up to 15 minutes of your freshly edited clips. Click here for more details.
Tell us what you want on your highlight video and website.
We'll collaborate with you every step of the way, ensuring we deliver a video project that fulfills or exceed your expectations.
Make sure to fill out and submit our Client Information Form. We need all the information requested to tailor-fit your project and effectively promote the athlete.
Send Us Your Video Footage
Upload your video footage to our WD My Cloud® server. We'll send you easy to follow instructions on uploading your footage to our server once your purchase is confirmed. Then we'll do all the rest.
Still have Questions?: Check out our FAQs and Purchase Aids pages, or click here to shoot us an email or give us a call.
Please allow 7-10 business days (M-F) for us to complete your project from the time we receive your video footage and any other pertinent material or information. Expedited service is available.

Shop safely and securely on our website. Your information is protected.
Filming, editing and producing sports recruiting videos for athletes since 2008.
Awevideo.com: Powered by Adobe Cloud