Can any Iowa Team Stop Southeast Polk and Abu Sama in 2022?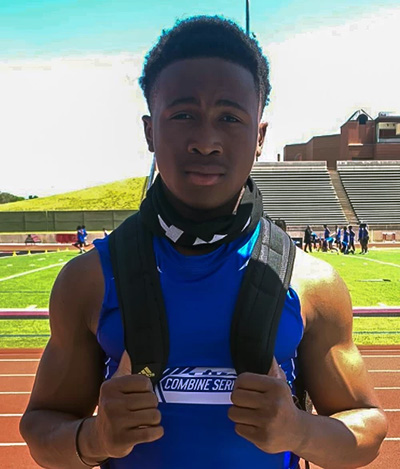 Running behind a talented and beefy offensive line anchored by 6'7″, 330 lbs., 5-star recruit Kayden Proctor (Iowa commit), it's going to be a rough task for any team attempting to slow down–let alone stop–the smooth-shifting Abu Sama and the Rams in 2022.
The Iowa State commit is being recruited as a defensive back by most FBS schools. Yet Sama also possesses outstanding offensive skills, exemplified by his excellent vision, effortless explosiveness, and graceful balance. Sama's gifts appear practically every time he touches the ball and sees a crease or a would-be defender in his path. Such encounters often leave defenders twisted and sprawling to the ground after aiming for Sama but finding nothing but air.
Abu Sama's high school offensive talents are also highly sought by college recruiters looking for top defensive back prospects. So it's no wonder many schools are recruiting him for that position. But I bet they're also holding their chins in their hands and mumbling and wondering every time they see Sama with the ball in his hands.
I know Abu Sama has me intrigued about his future and what side of the ball he'll spend his time. Well, at least most of it. And if he and the rest of the Rams' squad stay healthy, I don't see anyone stopping them from claiming another Class 5A title in 2022.
Watch the video below to see Abu Sama, Kayden Proctor, and the rest of the Rams.