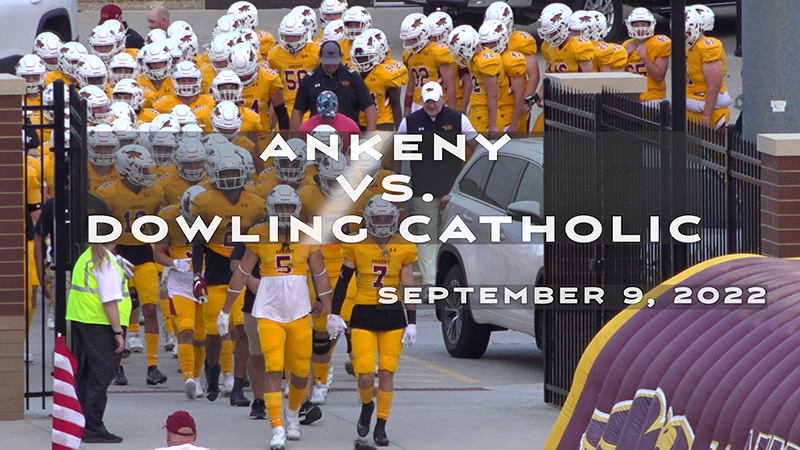 Plays of the Game Video
The Akney vs. Dowling contest was not a high-scoring football game but a very enjoyable one. Some very talented recruits were on the field, and both teams are legitimately in the hunt for the 2022 Iowa Class 5A football championship title.
Please check out the Plays of the Game highlight video below, featuring Iowa State commits J.J. Kohl (QB #12) and Jamison Patton (WR/CB #2) from Ankey and Dowling Catholic's Jaxon Smolik (QB #4), a Penn State commit.