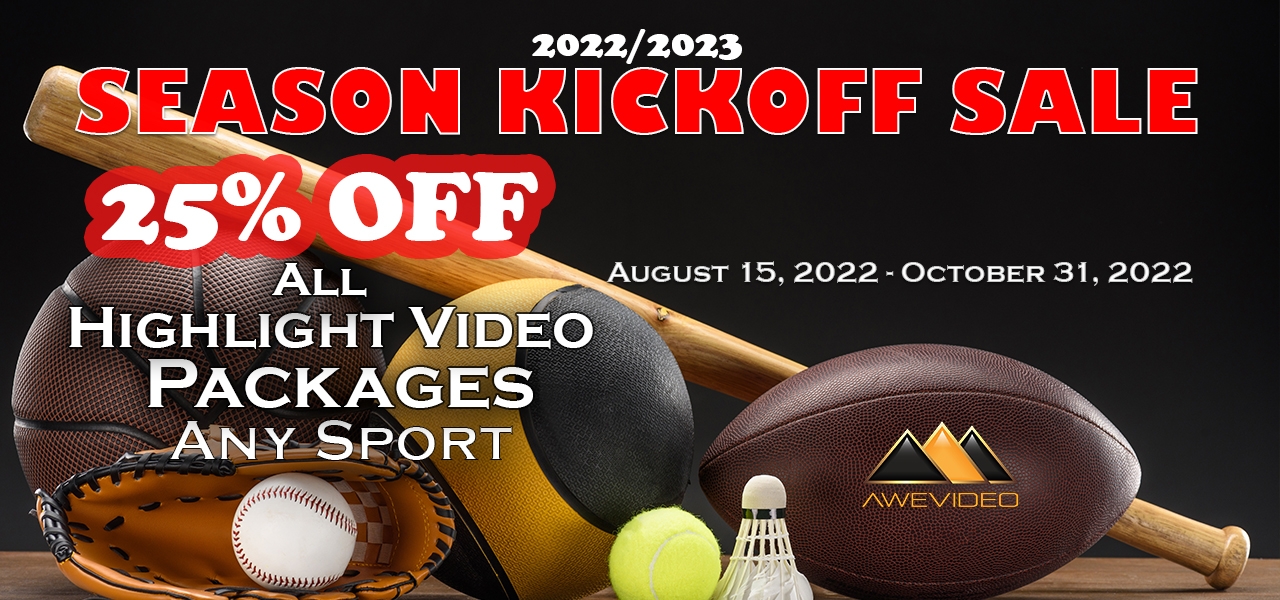 Don't miss out on our 25% Off Season Kickoff Highlight Video Sale, starting August 15, 2022, through October 31, 2022.
Awe Video produces highlight videos for any sport and age group, from pee wee to professional.
our purchase of any Highlight Video Package includes an optional free YouTube upload and website to showcase your highlight video, accomplishment, and much more.
Give recruiters and fans a link to your free interactive website to keep up on your latest videos and achievements. Or to feature your club or team's highlight videos, pictures, awards, schedules, online articles, etc. Your free website includes a blog and the ability to link to your social media accounts.
Additional great features you get with your highlight video
Stylized video intro marquee
Special Effects
Music track
2 DVD copies with customized laser color print labels
One digital copy
Easy-to-do Process
Just send us your highlight footage, clips, and pictures from your camera, PC, or phone by uploading them to our My Cloud® server, and let us do all the rest of the work. Standard postage mailing your footage to us is available.
Please allow 7-10 business days (Mon-Sat) for us to complete your project.
Click the following link to see the additional details about our Highlight Video Packages.
Related Links