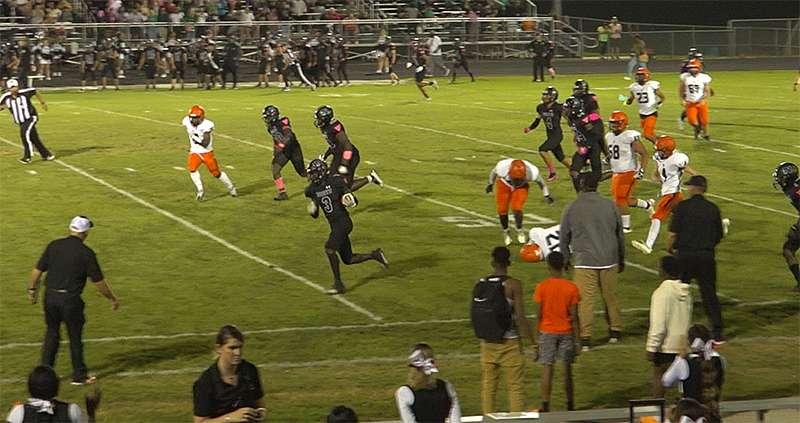 Plays of the Game Highlight Video
This past Friday, Des Moines North moved to 3-1 after a convincing 18-6 win over Waterloo East. The North Polar Bears and East Trojans compete in Iowa high school football's top-level Class 5A. Perennially, both teams don't match up well against the cream of the crop in the ruff and tuff Class 5A, but that doesn't mean they don't have talented players.
North features 6-4, 255-pound defensive lineman David Caulker, an Iowa Hawkeyes commit. The Polar Bears also have a few other players worth keeping tabs on, like senior RB/DB Aron Gonkayron (6-0, 170), who had a big night, including a dazzling 50-yard pick-six, and freshman QB/S Jayden McGregory to name a couple. Waterloo East has an intriguing prospect in Jameel Montgomery, a 6-5, 183-pound senior WR/S.
Check out the highlight video below: