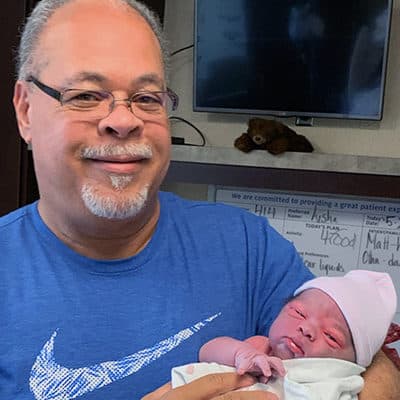 NCSA Cost and Sales Tactics: A Review
Understandably, it can be a very daunting task for a high school parent/guardian(s) of a student-athlete to navigate the college sports recruiting process. So, instead of going it on their own, some parent/guardians will hire a sports recruiting service like the Next College Student Athlete (NCSA) to help them land a scholarship and/or financial aid package for their son or daughter.
But are college recruiting companies like the NCSA really worth the money they ask for their services?
That's the question we at Awe Video wanted to find out. And there is no better place to start than with the NCSA, since it is among the oldest and most recognizable names in the industry. Even more to the point, the NCSA even lays claim to being "the world's largest and most successful collegiate athletic recruiting network." 
However, before we delve any further into this mater it must be noted
There is absolutely nothing any college recruiting service can do that the parent/guardian(s) and high school student-athlete can't do on their own.
Unfortunately, for many people that's easier said than done, and it's the very reason companies like the NCSA exist. 
College sports recruiting is a complex and multifaceted process where literally hundreds of thousands of students compete against one another for only a few thousand available scholarships. One misstep, ill-timed move or failure to explore all avenues along the journey can mean the difference in a student graduating from college debt free or a family and/or student being saddled with college-loan debt that can reach into the six figures.
How much does NCSA cost for the services provided?
In order to answer the question, "is the NCSA worth the money?" We need to know exactly what the NCSA does and what they charge for their services. However, the answers to these questions are not easily discernible by visitors to their website. Don't get me wrong: the NCSA website lays out a good deal of information on the overall process they go through to help their client's. Yet specifics on the tasks they actually perform are somewhat vague. More importantly, nowhere on the NCSA website do they provide the prices charged for their services. Therefore, we had to do a little digging to get the answers to our questions.
We've read Internet articles, stories, testimonials and comments about people paying the NCSA well over $3,000.00 for services to get their son or daughter an athletic scholarship. We've even read some online articles where alleged NCSA spokespeople state that their average prices are typically around $2,000, or like NCSA's Tiffany Menzione stated several years ago in an interview: packages on the website [NCSA] range from $500 to slightly more than $2,000.
Well, none of this was good enough for us. And since we couldn't get a straight answer from the NCSA website, Awe Video Athletic Consultant Tommy Wade, decided to take things into his own hands and investigate the matter by asking one of his close friends to find out the NCSA cost and what they would charge him for his son who is high school senior-to-be football player.  For the sake of protecting the son's identity, throughout this article we shall refer to Mr. Wade's friend as "Mr. X."
NCSA sales tactics
After navigating the NCSA website looking for NCSA cost and price information, Mr. X decided to skip filling out the online profile and questionnaires. Instead, Mr. X called the NCSA by dialing the 1-866 number listed on their website.
Mr. X explained to the female NCSA staff person who answered his phone call, "I don't have time to fill out the online profile but I'm interested in your services, and I just need to know answers to some questions and what you will charge me for my son. If you can't help me, I will find the next company who will answer my questions and give me a price."
The receptionist immediately transferred Mr. X's call to an NCSA "assistant coach."
After ascertaining a little information about Mr. X's son, the Assistant Coach told Mr. X that he was late into the recruiting cycle process because his son was going to be a senior. Accordingly, the Assistant Coach emphasized that Mr. X needed to get the ball rolling—now—if wanted to help his son.
At this point, Mr. X tried to pin down exactly what the NCSA was going to do to help his son get a scholarship. The Assistant Coach told Mr. X that the NCSA couldn't do as much as they could for his son as they could if he were a junior-to-be. But they could still get a highlight video made from Hudl.com and post it on the NCSA site along with his profile and maybe have Mr. X's son talk to one of their NCSA coaches a couple of times throughout his senior year.
By the end of the conversation, whereby the NCSA Assistant Coach went into a little more detail about their services, Mr. X settled on a package costing $900.00. However, Mr. X felt like this price was just a set up for an upsell once the NCSA representatives got to talk to his wife and son on a conference call that the Assistant Coach kept pressuring him to do. Unpersuaded, Mr. X insisted on talking to his wife and son in private first and then calling the NCSA back with his decision.
The Assistant Coach, again, reminded Mr. X that he was late into the recruiting process so he needed to act—today. And by acting  today, Mr. X would get 25% off the quoted price. The Assistant Coach also made sure to tell Mr. X, once again, an NCSA coach needed to do a conference call with him and his wife and son.
Mr. X ended the phone conversation by telling the Assistant Coach that he would get back with them on his decision.
The truth of the matter is that after his phone call with the NCSA, Mr. X told us he had no intentions of dealing with them because he felt like it was a high-pressure sales call where all the NCSA representative wanted was his money.
Later that day, the Assistant Coach called and left a voicemail message on Mr. X's answering service, reminding him about the 25% off offer that he quoted, and the need to set up the conference with his wife and son in order to talk about goals and what more the NCSA may be able to do to help his son during his senior year. The voicemail message ended with the Assistant Coach emphatically stating, "You have to act by Monday to get the 25% off!"
Over the next several days, Mr. X received several more calls from the NCSA that went to voicemail, which prompted Mr. X to finally block the NCSA number from his phone.
A real NCSA price quote
Thanks to Mr. Wade's ingenuity and Mr. X's patience and determination, we can reveal some of NCSA's sales tactics and a current, May of 2019 NCSA price quote of $900.00 minus a 25% discount ($675.00), which represents a somewhat baseline package for a single year of service for a high school senior-to-be.
Notice: We must inform the reader that this NCSA price quote may very well be a low-ball figure. At least that's the impression Mr. X took away from his encounter with the NCSA Assistant Coach. Mr. X believed that the conference call to include his wife and son would be used by the NCSA as an opportunity to upsell him on their services. As a result, we will never know the actual final price Mr. X would have been quoted because he never participated in the conference call.
Answering the question: is the NCSA worth the money?
Simply put: Yes.
If a family receives a scholarship and/or a sweet financial aid package at the end of the process, then paying the NCSA upwards of several thousands dollars for their services is definitely worth it. Because it keeps that family from being saddled with tens of thousands of dollars in student loan debt.
However, we also explained at the beginning of this article that there is absolutely nothing the NCSA or any other recruiting service can do that a parent/guardian and/or student-athlete can't do on their own. In fact, many online comments from alleged parent/guardians who have benefited from the use of NCSA services will state:  
We could have done what the NCSA did on our own if we had only known how to do it in the first place.
In other words, these parents paid for an education on how to get a scholarship and/or financial aid package for their son or daughter. Only after they saw how all the pieces fit could they dare say, I could have done it all on my own.
That's the power of a legitimate sports recruiting service and why, for the most part, someone who has no clue about how the process works and/or who doesn't have the time to put into the endeavor will generally benefit form having a third party helping them out.
For the vast majority of parents who don't have a clue of all the ins and outs of the recruiting process, The better question to ask should be, how much should I really pay for a college sports recruiting service to help me? 
How much should I pay a college sports recruiting service for help?
I posed this question to Awe Video Athletic Consultant Tommy Wade, who spent 25/years as Owner/CEO of Tommy Wade Insurance and Financial Services as well as previously serving as a Regional Manager for Pier One Imports and Blockbuster Video. Mr. Wade has won numerous corporate awards for service, sales and profitability throughout his career:
"As you know I've spent the past six months researching sports recruiting services, college scholarships, financial aid packages and building a college contact data base. And the thing that really jumped out at me through my research was the lack of upfront transparency from these sports recruiting services," Wade said.
"I mean I couldn't find a single recruiting service that posted prices on their websites. That's always a red flag for me."
"We know that the NCSA has been around for 20 years and it is the most recognizable name in the business. Evidently, they must be doing something right. But in my judgement, it doesn't justify their price structure. Except to cover a lot of overhead they have due to being so large—having over 600 employees and all."
A former two-time all-state Nebraska high school linebacker who went on to play college football and graduated from Nebraska Wesleyan University, Mr. Wade is an avid youth sports fan who has witnessed firsthand the effects a well-made and correctly deployed highlight video can have on the recruiting process.
Nearly nine years ago, Mr. Wade came to me, at a time when I was with another company, to have a highlight video made of his senior to-be son, Yusef.  After seeing his highlight video, several D-1 colleges immediately took notice and sent camp invitations and/or request to see his game film.
Yusef went on to become a first team all-state RB/DB in his senior year, receiving a couple of D1-AA scholarship offers, before finally deciding to take a preferred walk-on spot at the University of Nebraska.
"I've seen the work you can do with video and websites and how you helped my son get noticed and the many other athletes you've helped over the past dozen years. So, when you told me that you wanted to form a new company and provide a full-featured recruiting service package it was a no-brainer for me to want to help you out," Wade explained to me.
"I want to help Awe Video bring full transparency and reasonable pricing to the sports recruiting service market. No high-pressure sales tactics. Just show the people up front what they will pay and exactly what we will do to get their son or daughter a scholarship or financial aid package. We will build strong relationships with our clients and provide them with all the tools and resources necessary to help make it happen!"
Tommy Wade finished off our conversation by saying,
"I'm excited about what we will offer our clients. And I just want to say to anyone out there thinking about paying for a sports recruiting service to hold off just a little bit longer. Come back and check out Awe Video in September of 2019 to see our recruiting service packages and prices. Because the answer to how much you should pay for a college sports recruiting service is: A WHOLE LOT LESS THAN PEOPLE ARE CURRENTLY PAYING."
Related Links
Do I Need to Make a Highlight Video?